In Memory
Dwayne Morris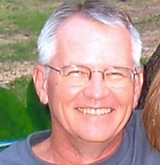 Dwayne Leon Morris passed away October 11th, 2009 at the age of 55 after fighting a courageous battle with cancer. Funeral services will be held at 2:00 p.m. Tuesday, Oct. 13th at Westgate Church of Christ with Rodney Ashlock officiating. Burial will follow in Ft. Phantom Hill Cemetery, directed by Elliott-Hamil Funeral Home, 5701 Hwy 277 South.

Born January 8, 1954, in Abilene, Dwayne was the son of the late John D. and Bernice Morris. He attended school in Abilene and lived here most of his life. He married his high school sweetheart, Sally Brown, September 28, 1973 in Abilene and had worked over 30 years for Quality Printing. Dwayne was a member of Westgate Church of Christ and enjoyed sports, especially golf.

He is survived by his wife, Sally Morris; two sons, Chad Morris and his wife, Marsha, and their son, Ethan Morris of Snyder, TX, and Matthew Morris of Austin, TX; two brothers and their wives, Larry and Carolyn Morris of Arlington, TX and Greg and Sue Morris of Abilene; sister, Letha Morris of Abilene; five nieces; two nephews; several cousins; and his beloved dog, Boz. We will always keep his gentle nature and kind spirit alive in our hearts.

The family gives special thanks to Dr. Victor Hirsch and his staff.